Emergency Preparedness for School Library Media Centers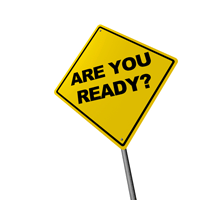 Miami-Dade County Public Schools' Division of Safety, Energy, and Communications Management provides a comprehensive manual, Emergency Management Procedures for Miami-Dade County Public Schools, detailing procedures all schools should follow in the event of emergencies, including hurricanes. The following information has been condensed for library media specialists to use when a hurricane is imminent.



Move books, materials and equipment away from windows, and if possible to a well-protected area of the library media center.


Remove books and materials from floor level shelves only.


Unplug all computers (after properly shutting them down) and cover with plastic.


Financial records should be wrapped in plastic bags, and if possible sealcabinets with waterproof tape.


If plastic sheets are available, cover the shelves to avoid water damage.


Clear desks and counters.


If you have any special personal items you might want to take them home in case you can't get into the building later.


With Destiny, you do not have to make a back up of your collection. ITS performs nightly backups, and I have asked Follett to perform an additional backup for us.


If you have done any remote circulations, upload the remote circulation file(s) into Destiny.

Copyright © 2017 - All Rights Reserved -M-DCPS Instructional Technology