Preparation List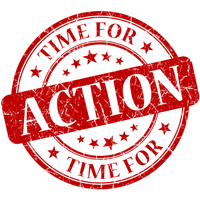 Generator – operation instructions
Chain saw – gassed up and oiled
Manual can and bottle opener
Folding stove, camping stove or barbeque grill - mitts
Fuels – sterno, propane, kerosene, gas, lamp oil
Candles
Batteries
Lightweight fire extinguishers
Solar landscaping lights
Tarps
Visqueen plastic sheeting, drop cloths or flexible waterproof sheeting
Tie-down or anchoring kits
Bungee cords
Charge cellphone battery
FOOD
Remember if a storm is severe, you may be without electricity for a week or longer. Keep your family size in mind. Many canned foods deteriorate rapidly once opened.
Milk – evaporated, dry powder or shelf-stable varieties
Canned foods
Peanut butter and jelly
Bread, crackers, cookies and other baked goods
Cereal and granola bars
Dried fruit, nuts
Instant drink mixes (coffee, tea and fruit drinks)
Pet food
Drinking water – 1 gallon a day per person
Housewares
You may need many of these things; you may need enough for a week, maybe longer.
Plastic trash bags with ties
<
Paper products – plates, bowls, cups and plastic utensils
Hand sanitizer
Pre-moistened towelettes
Baby Items – baby food, diapers, wipes, formula and bottles
Camera – regular or digital (film, charged batteries)
Chlorine bleach – plain
Coolers or ice chests
Baking soda to deodorize refrigerator, ice chests or freezer
Pet supplies – cat litter, medications, shampoos
MISCELLANEOUS
Cash – ATM machines may not be working
Medications – one month supply – keep copies of prescriptions
First-aid kit
Citronella candles and insect repellent
Towels and rags – abundant supply
Work gloves – sturdy for post storm cleanup
Full tank of gas in all vehicles
Rain gear
DOCUMENT STORAGE
Store important documents in a safety deposit box. If one is not available, get a waterproof container.
Important documents
Insurance paperwork
Receipts or cancelled checks for home furnishings for loss claims or tax deductions
Photographs of each room in your house or a movie
Make a document with the name, address, phone number, and account number of your mortgage holder.
Medical records, vaccination histories and medical cards
Photocopy all cards in your wallet with contact numbers